Water rides and water slides are an ideal method to cool off a hot summer day! Have fun and get wet with these water slides and water bounce houses.
Rentals of water slides are amazing fun. They go fast and cool you down quickly. The kids will be lined up around the corner to get a chance to go down these massive, exciting and bright slides. Renting a water slide only requires electricity and water hook-up. We can take the hose and cord in the event that it's within a 50' distance.

There are a variety of alternatives for small and large water slides. Make sure you choose one that's suitable to the age of your kids and the number of guests. Most slides can accommodate between 10 and 20 guests, provided they're willing to wait for a bit. Children of smaller ages may be afraid of slides that are very tall, but all our slides are safe for everyone because they feature edges and some have a net on top to discourage adventurous children from attempting to climb up onto the top.

Our slides will be secured using stakes or sandbags, so that they're secure and safe in mild winds.

We're sure that no matter which water slide you rent, you will be happy and would like to rent another!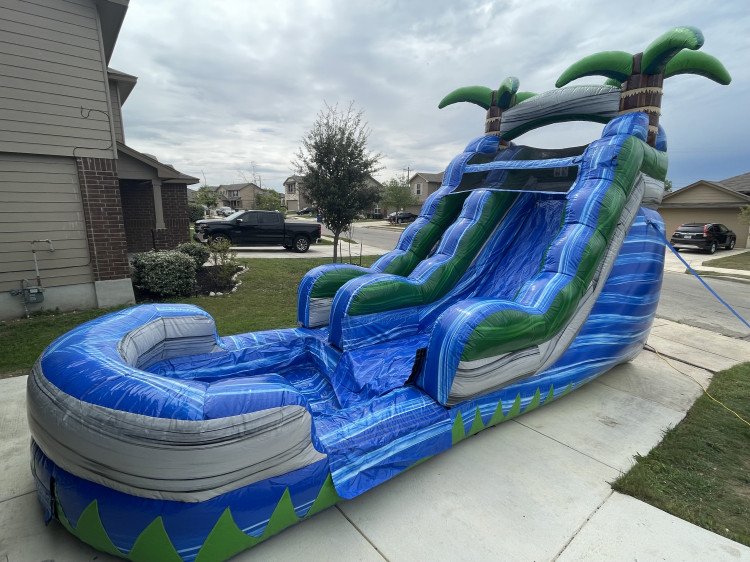 15' Foot Blue Crush Slide
from $265.00